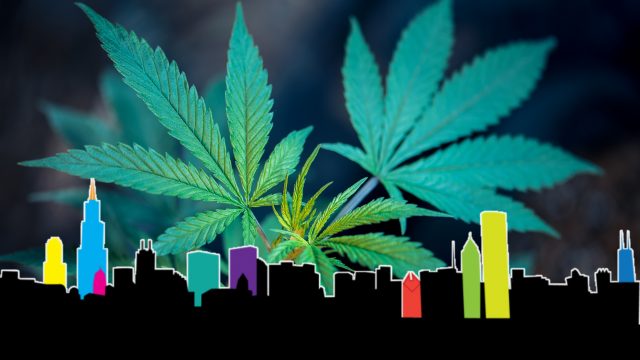 Illinois is set to become the 11th U.S. state to legalize cannabis for adult recreational use — on Friday June 7, Gov. J.B. Pritzker is expected to sign the first ever legalization through an act of lawmakers.
All previous legalization measures happened via a voter-approved ballot measure, making Illinois' an historic event for the cannabis community.
In addition to bolstering the state's already legal medical cannabis programs, the legislation would allow individuals 21 and older to possess, consume and purchase cannabis from licensed retailers. The House passed the bill in a 66 to 47 vote, after the Senate approved the legislation 38 to 17.
The Illinois measure also includes an important social justice reform: Those with prior convictions for possession of 30 grams or less of cannabis would have their records expunged by the state attorney general after consideration by the Prisoner Review Board and a gubernatorial pardon. Those convicted of possessing larger amounts can also petition for expungement.
"The state of Illinois just made history, legalizing adult-use cannabis with the most equity-centric approach in the nation," Pritzker Tweeted. "This will have a transformational impact on our state, creating opportunity in the communities that need it most and giving so many a second chance."