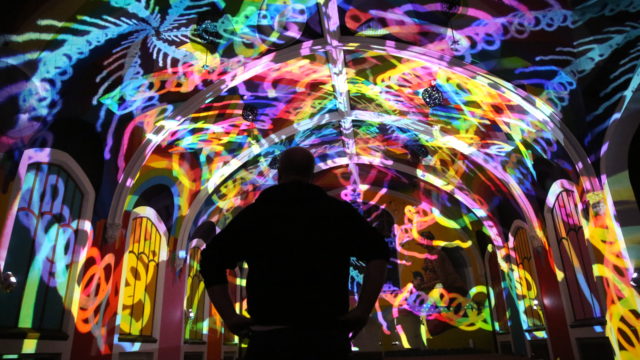 By Luke Stevens
The International Church of Cannabis
Located in the West Washington Park neighborhood, this beautiful home of the spiritual community known as Elevationists, who use cannabis as a religious sacrament, is one of the only must see tourist destinations in Denver. The front of the Church was painted by Kenny Scharf, and the world famous chapel ceilings by Spanish artist, Okuda San Miguel. The work has propelled the church into magazines, newspapers and television shows on every inhabited continent. Living up to its name, the Church's inspirational "BEYOND Experience" is a fully-immersive, guided meditation that has you floating through a star field, followed by a projected Rock 'n' Roll laser show featuring life-affirming quotes, to create an enlightened and loving experience that is only in Denver. It's one of the best things going on in Denver this weekend. Showtimes can be found on the website.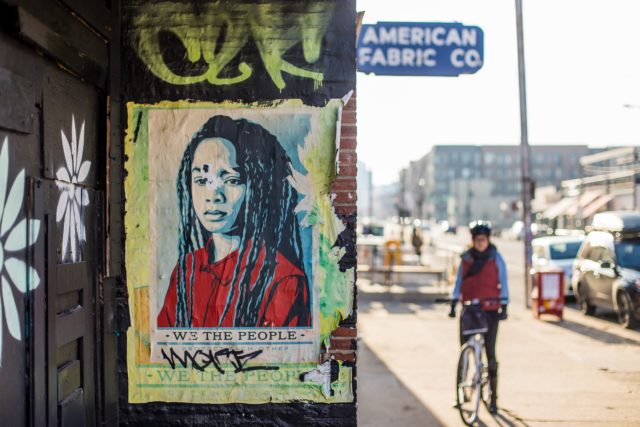 RINO
Rino is short for River North Art District. If you're looking for things to do in Denver this weekend, here you will find the hippest moustaches, the coolest of scooters, lots of girls with blue hair, and some of the best bars and restaurants in Denver. Further, the art is awe-inspiring, with murals by local, national and international artists alike. Be sure to grab an adult micro-brewed beverage at Beryl's Beer Company, and look out for sweet murals by the likes of Shephard Fairey as you walk around the district. Get that cool local vibe at 'The Populist' for high-end American fare. The eatery named 'Call' is a more casual sandwich cafe located in a cute little bungalow, and well worth a visit. The district is a must-see in Denver for fans of hipsterism, street art, and #denvertrending.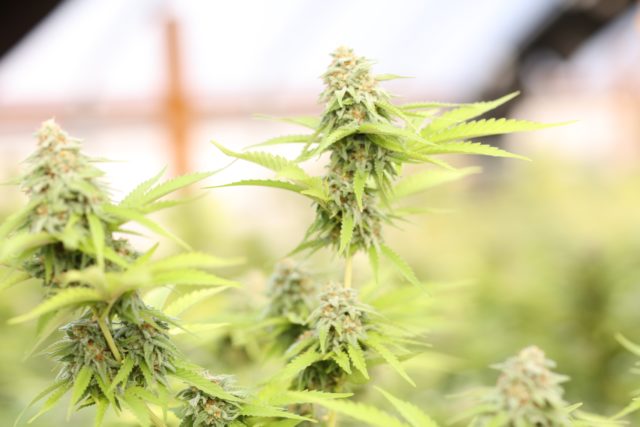 My420Tours.com 
If you're asking yourself: "Where can I smoke weed in Denver?" It may come as a surprise to many, that there are few places for the visitor to Denver to legally consume cannabis. My420Tours.com, however, offers a fascinating window into this emerging industry by taking people on their famous consumption-friendly limo bus and offering direct access to a cannabis greenhouse before getting the chance to visit the Euflora dispensary, which was the site of the first legal recreational cannabis transaction in the country. The tour guides and staff, and those industry folks you meet on the way are all knowledgeable about their subject matter and, even more importantly, passionate too. This is equivalent to a Napa Valley wine tour, but with weed. If you're wondering what to do in Denver this weekend, bring your mom and show her how cannabis culture is shifting. Amsterdam is old hat, and Denver is the best city in the world to smoke cannabis.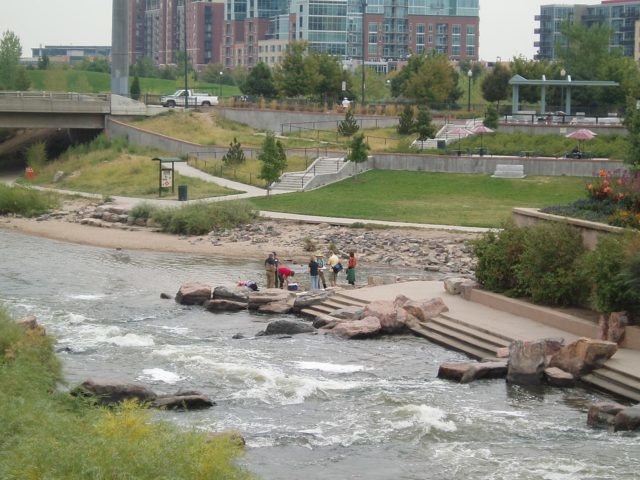 Cherry Creek Trail 
Denver's Confluence Park is one of the most beautiful tourist attractions in Denver and a great place to start a city walk. It marks the founding of the City of Denver by way of the first discovery of gold in 1858. Now, we find a Starbucks on the edge of the park and a hot dog cart across the river. The pretty scenery where the Platte River meets Cherry Creek allows for a cool oasis for dogs to play in the water and for couples and families to sit and picnic. The Cherry Creek Trail then goes for 40 miles mostly alongside the creek itself, with interesting scenery, city commissioned street art, and the voices of bicyclists dressed like spacemen yelling "on your left!" It's a fun, flat walk with bail-out points every quarter mile, which allow you to visit most of downtown Denver and walk as far as you like to visitor-friendly locations like Broadway and the Cherry Creek Shopping Center. This is a great example of Denver sightseeing if you don't have your own car, or are on a budget.
The Wizard's Chest  
It's not hard to imagine the boys of "The Big Bang Theory" at this place. Located on North Broadway, this store has been a Denver staple for some 35 years. The outside looks like a castle from a fairytale, and the inside is akin to stepping through a magical portal into an uber-geek paradise. Do you love Harry Potter? They have costumes. Do you love the magic of David Blaine? Well, scope out a few tricks, and do some weird and strange things. For fans of Dungeons & Dragons, or other Role Playing Games, games are held almost every night of the week with like-minded individuals. It truly is a unique store to nerd-out in, without judgement, while visiting the Mile High City.