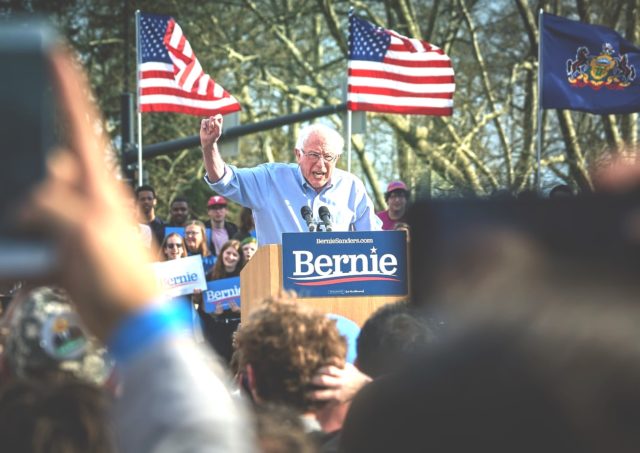 By Claire Kurowsky
Senator Bernie Sanders Released a plan to legalize recreational marijuana and expunge past convictions.
On Oct. 24, the Independent Senator from Vermont proposed his plan, if elected, to legalize marijuana nationwide, and expunge criminal convictions related cannabis convictions. Sanders also called for an overhaul of the federal laws which have "disproportionately targeted people of color and ruined the lives of millions of Americans," the presidential candidate said in a written statement.
Medical Marijauna, CBD and Hemp Retain Protections
On Oct. 31 the U.S. Senate approved spending legislation that extends the provision of the Rohrabacher-Blumenauer Amendment which protects medical marijuana states from federal interference. The vote, which now includes language protecting hemp and CBD-related businesses passed overwhelmingly:  84 to 9.
A Slew of States are Moving Toward Legalization
Michigan business people are now navigating the Cannabis Business License process as of Nov.1, while legislators introduced a decriminalization and expungement bill.
In South Dakota, two legalization ballot initiatives are under consideration, one for adult recreational use and one for medical.
Florida might go rec before expected, with the state's "Make It Legal" ballot initiative gaining enough signatures to trigger a Supreme Court review.
Georgia's top elected officials installed board members to issue licenses to companies to grow and sell medical marijuana; in Alabama the Medical Marijuana Study Commission met to discuss a proposed bill to legalize medical cannabis.
In New Jersey, despite the a legislature unable to pass a legalization bill earlier this year, lawmakers have now decided to pass the question on to voters via a ballot initiative.
Originally published in the December print edition of The Elevationist, the monthly newszine of The International Church of Cannabis